Elizabeth Marjorie (Madge) Smith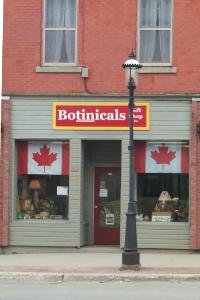 Elizabeth Marjorie (Madge) Smith was born outside of Rye, England in Iden on 7 April 1898. She died on 18 February 1974 and is buried in Fredericton, the city that had become her home. She was one of seven children of Edwin James Smith and Beatrice (Neeves) Smith, who moved their family to Canada in 1901, settling in Fredericton.
She graduated from Fredericton High School in 1917, moving from there to the Fredericton Business College. In 1930 she began working at Harvey's Studio under Frank Pridham. It was there that a love for photography bloomed. In 1936 she became proprietor of her own studio, where she featured her own photography and promoted the work of many artists. Smith would later become affiliated with the Observatory Art Centre group at the University of New Brunswick, supporting the work of Lucy Jarvis, Pegi Nicol MacLeod, and many other artists.
Smith was also active in diverse groups and organizations, such as the Fredericton Camera Club, the Fredericton Chess Club, the Maritime Art Association, the Canadian Legion, and the Lord Beaverbrook Art Gallery. A member of the Wilmot United Church, she became a Circle Life Member and a Band Member of the Women's Missionary Society of the Methodist Church. Accordingly, Smith's interests were broad: she followed developments in science and chemistry, and, as a humanitarian, she showed great empathy toward people. She was especially close to the Maliseet and Kutchin First Nations and was an early promoter of their work.
Her art shop on 610 Queen Street in Fredericton was, however, the focal point of her life. It was the meeting place of the art community where local artists gathered and visiting artists were hosted and welcomed. Close friendships emerged there with Smith, recalls Laura Brandon, "presiding over her small emporium selling crafts and pictures and entertaining visitors over tea and coffee" (119). Locals and guests discovered Fredericton through Smith's own documentary-like photography and also discovered New Brunswick via the work of provincial artists she displayed. Not only could one buy art by MacLeod, Jarvis, Jack Humphrey, and Fritz Bradtner at Smith's shop, but also Deichmann Pottery, Dykeland Pottery, and hand-woven textiles from the craft community.
Though broad in her outlook and compositions, Smith's special interests touched on the local. An early environmentalist, she wrote letters to the editor descrying tree removal along the banks of the St. John River, growing increasingly concerned that erosion would destroy the banks of her beloved waterway.
Closest to Smith was well-known Canadian artist Pegi Nicol MacLeod. MacLeod visited Fredericton for the first time in 1940 and returned every summer thereafter. Under Smith's guidance she quickly became an active part of the New Brunswick art community, and receptive to Smith's brand of informed localism. MacLeod displayed and sold many of her paintings and hooked rugs through Smith's Queen Street shop.
Though she worked tirelessly on behalf of others, Smith's own work was also accomplished. Her photography and her uniquely tinted photographs of Fredericton's market, woods, and rivers dating back to the 1930s were lively evocations. A Memorial Exhibition of her photography – "Fredericton: The Early Years" – was shown at the Provincial Archives in April 1974. In addition to her personal correspondence and newspaper clippings, her photographs can be found at the Provincial Archives of New Brunswick and in the Harriet Irving Library's Archives and Special Collections division, both on the campus of the University of New Brunswick. She takes her place in New Brunswick as an enthusiastic and generous enabler of art.
M.J. Goddard, Fall 2014
St. Thomas University
Bibliography of Primary Sources
Smith, Elizabeth Marjorie. "Madge Smith Fonds." MG H 80. Series 1, 2, 3. U of New Brunswick Archives and Special Collections, Fredericton, NB.
---. "Private Collection." MC 168. Provincial Archives of New Brunswick, Fredericton, NB.
Bibliography of Secondary Sources
Brandon, Laura. Pegi by Herself: The Life of Pegi Nicol MacLeod, Canadian Artist. Montreal, PQ; Kingston, ON: McGill-Queen's UP, 2005.
Swanick, Lynne Struthers. "Madge Smith [of] New Brunswick." Canadian Women's Studies 2.3 (1980): 34-37.
Wilmot United Church. Elizabeth Marjorie Smith. Death Records, 1974. Fredericton, NB.