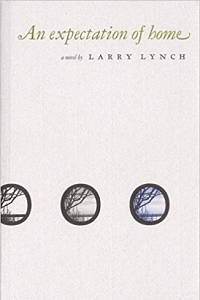 Laurence (Larry) Bernard Lynch, short story writer and novelist, was born 19 May 1965 in Miramichi, New Brunswick. His father, Laurence Michael Lynch, was a millworker, and his mother, Elizabeth Loretta, a homemaker. Lynch currently resides on the Miramichi where he is owner and operator of the online news journal, Miramichi Online. His books to date are the short story collection Learning to Swim (2004) and the novel An Expectation of Home (2002).
Lynch attended Nelson Rural School for primary and middle grades and then James M. Hill Memorial High for his secondary education. After graduation, he studied at Mount Allison University for two years and then at the New Brunswick Community College (Miramichi). His studies at Mount Allison were instrumental to his later creative efforts, as was the mentorship of Canadian literature professor Garry Hansen, who is singled out for acknowledgement in his first novel.
Miramichi has always been central to Lynch's life and writing. "People should write about what they know," he says, "and the blue collar experience, or the rural experience, is something that I am familiar with" (Personal Interview). Lynch's collection, Learning to Swim, reflects that place-based ethos and his eagerness to make artistic sense of his home place. Many of its stories were written before but published after his novel, those stories appearing in The Canadian Forum, The New Brunswick Reader, Pottersfield Portfolio, The Fiddlehead, Gaspereau Review, and the 1999 Journey Prize Anthology. Written over a ten-year period, the collection's stories doubled as a workshop of sorts for an apprenticing writer. When Lynch took on the challenges of the novel form, he was a more confident craftsman.
His first novel, An Expectation of Home, mines similar placed-based characters and concerns. It follows the relationship between two boys from their early years to how they reconnect later in life. The story is partially true: "When I was in grade six," admits Lynch,
there was a guy in my classroom who came from a large family with limited means. One night his parents were driving him home from a game of hockey when suddenly a drunk driver hit them. His mother was killed, and he might have been too if he hadn't been wearing his helmet and all his other equipment. His life after that was terrible, as one might expect, for his mother was the glue in his family. I didn't see much of him after grade six; I saw him around town, but I only ever heard stories about how his life turned out. (Personal Interview)
Lynch's novel is based on what happened to the boy and how the various narratives of his accident, and how people perceived him in relation to that event, shaped his life. Tragically, the boy became addicted to drugs, and he was eventually killed in a train accident. Lynch comments that "the story is as much about the relationship of the two boys as it is about the blurred roles of mothers and fathers in the responsibilities of things like raising kids. When you dig deeper it's also about the expectations people have of their families and their communities" (Personal Interview).
Many writers influenced Lynch, from recognized locals to international authors such as Borges, Kafka, and Marquez. Garry Hansen, mentioned above, introduced him to the novels of New Brunswick author David Adams Richards, who writes about similar characters in a Miramichi setting. Two other regional influences are Ernest Buckler and Alistair MacLeod, their treatment of displacement especially important for Lynch. Displacement is in the DNA of Maritimers, Lynch says, "it's ingrained in them, it's a part of their being; without being too clichéd about it, you can't remove the feeling of home from them, there's always that yearning to go back, so that sense of exile from home, or potential exile, is central to my work" (Personal Interview). Not surprisingly, then, Lynch's writing focuses on where people feel comfortable, where they feel loved, and where they feel they have the best opportunity to be happy. (It is for this reason that Lynch is especially fond of singer-songwriter Stan Rogers, for Rogers' work abounds with that sense of belonging and loss.)
Another preoccupation of Lynch's writing centres on strained family relations and personal ennui, each seeming to contribute to the other. In fact, many of the stories in Learning to Swim deal with ennui in many of its guises and attitudes, moving between gratitude for and resentment of work ("Absolutes") to the difficult compacts made between fathers and sons ("The Rope"). Lives are narrow and fulfilling for many of Lynch's characters, but never so fulfilling that the wider world does not beckon and offer relief, as the title story "Learning to Swim" reveals. His characters thus reside in two worlds, the world of their physical presence and the world of their imaginations, where they dream of freedoms and love affairs that are never attainable.
Lynch's work has been generally well received by critics. Reviewer John Oughton is typical, pointing out both strengths and weaknesses in conception and presentation, the working out (for a young writer) of literary influences (Oughton cites realism and magic realism as strongly informing his work), and a striving toward a consistency of voice that is Lynch's desired goal: "[Lynch] writes with an assured, economical style throughout," observes Oughton, "but the flavour of the fiction changes from story to story." Such is the challenge for most beginning writers. That said, Lynch has made an impressive start on the New Brunswick fiction landscape.
Lyndon A. Pugh and Katherine E. Corlett, Spring 2017
St. Thomas University
Bibliography of Primary Sources
Lynch, Larry. An Expectation of Home. Kentville, NS: Gaspereau Press, 2002.
---. Learning to Swim. Kentville, NS: Gaspereau Press, 2004.
---. Personal Interview with Katherine Corlett and Lyndon Pugh. 24 Feb. 2017.
Bibliography of Secondary Sources
Oughton, John. "A Review of Learning to Swim." Books In Canada Online. 31 Mar. 2017. Web.